Team Owner: Richard Aliff
Richard Aliff drove stock cars at North Carolina short tracks for nearly 20-years on both dirt and asphalt. Aliff's home track was Wake County Speedway where he competed in the stock-four cylinder and modified four-cylinder classes in Nissan and Toyota powered #73 cars. Aliff also raced at the now defunct Wayne County Speedway in Pikeville, East Carolina Motor Speedway in Robersonville and the Southern National Speedway in Kenly. Aliff purchased a U-Car in late 2008 and scored his first top-five as an owner at Wake County Speedway with late model driver Bradley McCaskill behind the wheel. Aliff has tabbed Jason Beck and Kelley Bottomly as his two drivers for the 2009 racing season.
Driver: Jason Beck

Jason Beck moves to Aliff racing after a stint of driving for himself on the U-Car Clash for Cash tour. Beck hopes to run the tour for the 2009 championship and could run in additional U-Car races at Wake County Speedway and other tracks around the region. In addition to driving, Jason will also help with maintenance, trackside and public relations duties.

Click here for full profile with stats!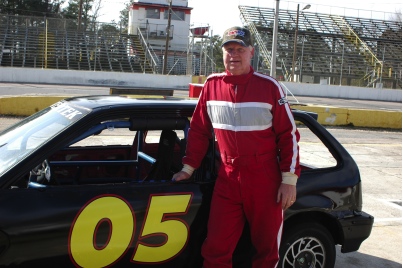 Driver: Kelley Bottomley

Kelley Bottomley comes to Aliff Racing after many years of helping fellow racers in the pits. Bottomly served as a crew member for 2006-2007 Wake County Speedway Champion Todd Langdon and drove a U-Car at Wake County in 2008. Bottomley will compete at Wake County Speedway in 2009 driving the Aliff racing Honda Civic. Kelley knows his way around racing and will be a big asset to Aliff Racing in 2009 both on the track and in the pits.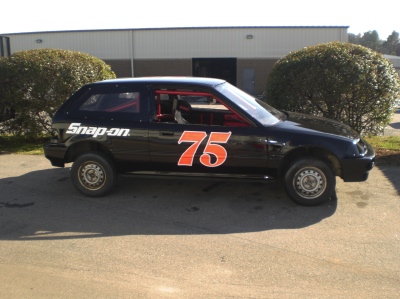 Driver: Les Aliff

Les Aliff, nephew of team owner Richard Aliff, will be making his stock car racing debut in 2009. Aliff is a mechanic and will bring additional knowledge, as well as welding skills, to the team! More information is coming soon!

Other Crew

Raceday Crew- Dale Whitaker

Jason's Spotter- Ronnie Beane

Scorer- TBA